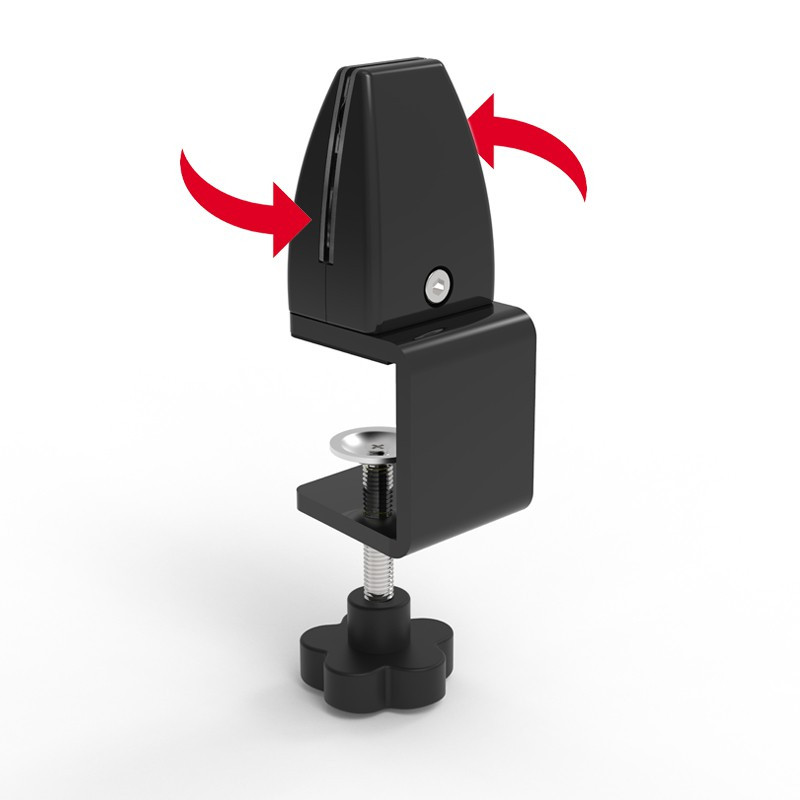  
Table clamp for panel. Inlaid flange to secure a plexiglass protection in offices or for all places receiving the public (restoration, brewery...).
Ideal product for health protection of microbes, germs.
Upper 90° reversible clamp for lateral or frontal table mounting of your plexiglass panel.
Compatible panel from 4 to 12 mm thick thanks to its M6x20 screw included.
(Possibility to put a panel from 15 to 20 mm by putting a screw M6x30). Easy to mount, without having to drill your table.
Available in 3 colours: Black, white and grey.Price per unit.Plexiglass panel not included.