DOWNLOAD CATALOG
The Altumis cables have a Ø 1,5 mm diameter and are made of Stainless Steel for strength and durability over time.
Available in pre-assembled kit configurations for installations: from floor to ceiling, wall to wall, Swivel or suspended. Available, a multitude of fittings that can easily adapt to suspend the most display applications
Pierced Standoffs, Standoffs for Glass and Side Grip Standoff provide easy and fast installation. Available in few standard diameters and lengths. These sign supports are economically priced in order to help you meet stringent budget requirements on your critical sign and display projects.
Our range of Suspended Display Systems, Panel Fixing, Shelf Fixing, Standoffs (Spacers), Wall Mounted Unit... are made of Aluminium with a protective treatments.
For over 15 years the company has built Altumis a strong reputation in the world of display, display unit and signage due to its competitive price, quality and delivery times.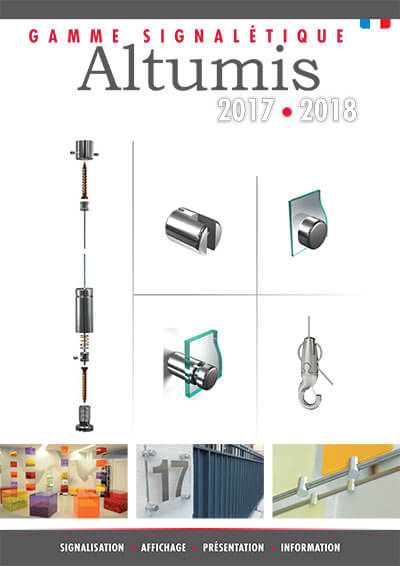 Standoffs catalog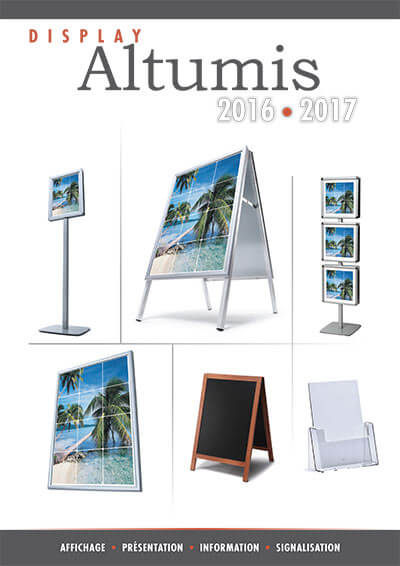 Display catalog