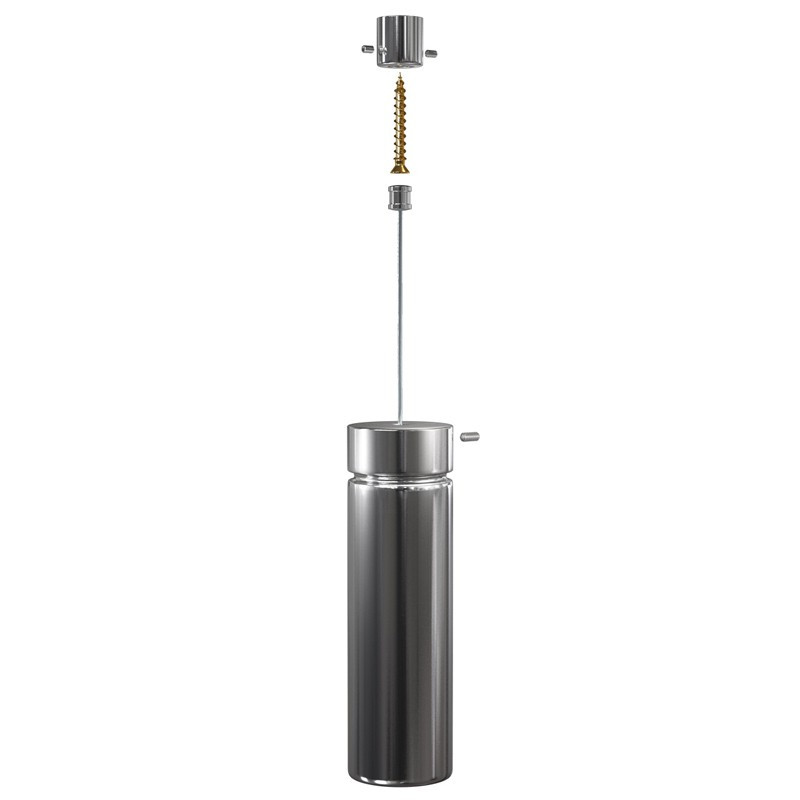  
Altumis Cable Display Systems Ballast have a diameter of Ø 1.5 mm and are made of Stainless Steel for durability and longevity.
All Components (for Panel and for Shelf) of Altumis Cable Display Systems have are made of high grade Aluminium and clear anodized finish make them timeless and bring style to your space.
Ø 18 mm (3/4") Ceiling fixing
L. 4 m (13")  Stainless Steel Cable
Ø 30 mm (1-1/4") Ballast  
Weight 480 gr
Download : Catalogue - Gamme Signalétique
Diameter :

Ø 30 mm (1-1/4") - L. 80 mm (3")

Finishing :

powder paint (Grey)
Accessories
A partir de
€2.99 tax excl.
either €3.59 tax incl.
Read more